Egyptian Revolution
​
Egyptian revolution 2011, Taharir Square, Cairo. I personally witnessed the revolution and took many pictures of what was happening around me to be able to represent it later. I was participating in this revolution with the protesters and armed with my camera, I had the purpose to capture the dynamics of the crowd and the protests that were going on.
The revolution lasted for 18 days and during this time I could assist and experience many different and touching events. I realized I was assisting the change of the political situation in Egypt, which caused many victims of police action and violent protests
In these paintings I am trying to enclose in a canvas my feelings about Egypt in order to let my viewers see what I have experienced, it being my homeland.
100 x 100 cm. / Acrylic on Canvas
100 x 100 cm. / Acrylic on Canvas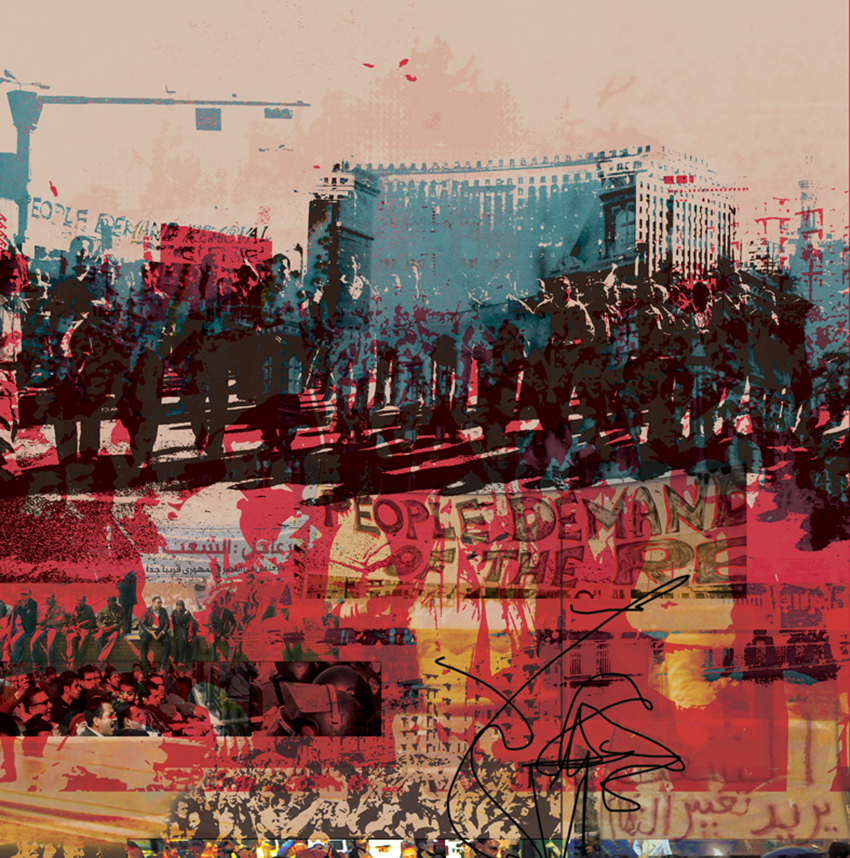 100 x 100 cm. / Acrylic on Canvas
100 x 100 cm. / Acrylic on Canvas
100 x 100 cm. / Acrylic on Canvas
100 x 100 cm. / Acrylic on Canvas
100 x 100 cm. / Acrylic on Canvas
100 x 100 cm. / Acrylic on Canvas
100 x 100 cm. / Acrylic on Canvas
100 x 100 cm. / Acrylic on Canvas
100 x 100 cm. / Acrylic on Canvas
100 x 100 cm. / Acrylic on Canvas
100 x 100 cm. / Acrylic on Canvas